LAINESSE
Combattant Professionnel de UFC
Kickboxing, boxe, MMA et jiu-jitsu brésilien, Yohan «White Lion» collectionne les honneurs ainsi que les médailles d'or lors d'importantes compétitions et à même participé au Championnat du monde en Californie.

En 2021, il a décroché le K.O. de l'année sur UFC Fight Pass et CFFC.

- Invaincu en 8 combats (6 KO)
- Champion MMA PRO CFFC
- Champion MMA amateur FQ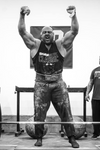 CARON
Originally from Bas-St-Laurent, Jean-François Caron marks the strongmen world in Quebec and all around the world.
8x Canada's strongest man (2011 to 2019) and 8 times competitor in the prestigious The World's Strongest Man event, he stepped on the podium in 2020 by ranking as the 3rd world's strongest man.
JF is greatly appreciated by his colleagues and competitor.
Favorite Supplements: Xtrem Gainer, Carbload, Pure Greens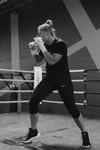 Dicaire
Marie-Ève Dicaire is a Canadian professional boxer who has held the IBF female light middleweight title since 2018.
In 2013, she was named athlete of the year by Boxing Quebec. Ranked as the world's second best active female light middleweight by The Ring and BoxRec.
17-1-0

LESSARD
Raphaël Lessard est un des espoirs les plus prometteurs de la course automobile en Amérique du Nord.
En 2013, Raphaël fait ses débuts en tant que pilote de course automobile. Le jour de son 12e anniversaire, Raphaël gagne sa toute première course devant les siens à l'Autodrome Chaudière de Vallée-Jonction. La même année, il devient le plus jeune pilote de l'histoire à participer à la Série Sportsman Québec.
C'est en 2019 que Raphaël signe cinq courses en NASCAR.
2019 en chiffres:
- 6 fois sur le podium dont 2 victoires;
- 10 fois dans le Top 5
- 18 fois dans le Top 10
2020 en chiffres:
- 1 victoire
- 4 top 5
- 6 top 10
Suppléments préférés:
Burn-X, Iso Xtrem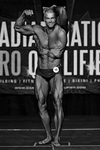 HEBERT

rhéaume
Gabriel Rhéaume est champion canadien du Canada's Strongest Man 2021.
Âgé de seulement 24 ans, Gabriel a un potentiel incroyable dans son parcours d'homme fort.
Protégé du renommé Jean-François Caron, Rhéaume s'entraîne au gym de Caron, situé au Lac-Beauport.
Suppléments préférés:
Carbload, Pure Beef

MERCURE
Suppléments préférés:
Burn-X, Barre Énergétique, Iso Xtrem

BOUCHARD
Suppléments préférés:
Pure Beef, Delta Charge

Morrisson
Âgé de seulement 23 ans, Tommy représente l'espoir des arts martiaux mixtes (MMA) au Québec.
Il s'entraîne sur une base régulière avec Yohan "White Lion" Lainesse et Patrick Cote afin d'amener sa carrière professionnelle à un tout autre niveau.